As a general music teacher for the past two decades, I spend considerable time doing research to find the best repertoire to create a joyful and positive atmosphere in my classroom and engage students in singing.
In my first years teaching, I struggled to find age-appropriate songs (and general activities) to enhance my curriculum and support students' learning process. Classroom procedures, lesson planning and building a consistent program presents challenges I believe every teacher experiences.
I focus on three pillars while looking for great songs to support my curriculum and create a meaningful shared experience with my students in the classroom, in rehearsal and during concert performances that meet or exceed required educational goals and standards: Singing (Vocal Technique and Choir), Instrumental Performance and Listening.
During the remote learning season, while researching a new repertoire of partner songs to add to my 5th grade curriculum, I found Friends by Aline Shader. On the website, I was able to listen to a recording of the song, and to my surprise, I was able to download the lead sheet for free! I instantly fell in love with the song and couldn't stop singing it! My students loved it, too! At the end of the unit, they made individual videos singing along with the video we had made for them.
During this period, I explored the entire Songs Children Sing catalog and fell in love with many more titles! We made a video of You and I for our 3rd graders, who surprised us on their very first day back to hybrid learning. After so much time away from school, the kids were a bit rambunctious after returning to the classroom from recess. My co-teacher, Caio Oliveira and I decided to play You and I while they were going to their seats, they instantly stopped talking, sat down and started singing with the recording. Suddenly the room was filled with music! I was so amazed that I stopped everything to enjoy this unexpected and precious performance. A moment to be treasured.
At this point I was already learning more songs to incorporate into our program and became a huge fan of Aline Shader's work. Gotta Get Up and Dance, A Catchy Tune and Follow Your Dream were the next songs I taught to my students.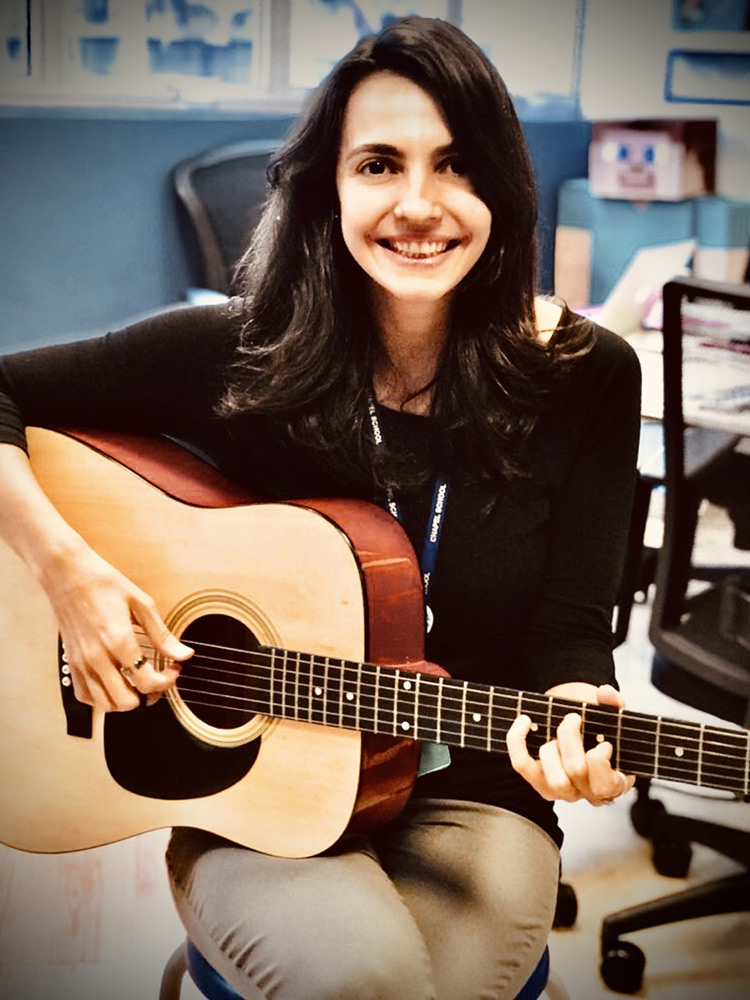 It's really impressive how masterfully these songs attend to my principles of repertoire selection and meet the criteria set to successfully achieve educational goals: good quality music that is age-appropriate and of course, engaging!
My perspective on partner and multi-part songs completely changed after discovering this catalog. Aline Shader had the ability to compose and put her lyrics, that are real poetry, to music.
This collection of partner songs, multi-generational songs, multi-part songs, a cappella songs plus holiday and seasonal songs includes full-length recordings, piano scores, lead sheets with chords for guitar or ukulele, lyric sheets, piano-only recordings, voicing, musical form, suggested uses, performance options and a list of related songs for your classroom or concert programming.
In case you don't know where to begin, just press play and listen! I'm sure you'll find out that although most of these songs were composed for children to sing, they are a delight for all ears!
I encourage all teachers to explore the resources available at Songs Children Sing. It has what Every Music Teacher is Looking For!
Roberta Bonelli Braga is a general music teacher in São Paulo, Brazil. In addition to earning her music teaching licensure, Roberta holds specializations in Orff Schulwerk (Levels I, II and III) from Southern Methodist University, as well as Waldorf Pedagogy at Faculdade Rudolf Steiner.