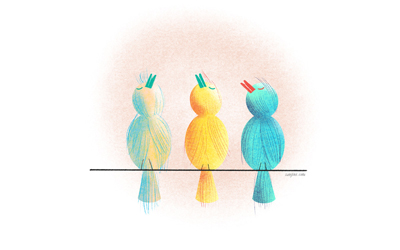 Songs Children Sing is a free resource that makes it easy for you, as a general music teacher, home-school teacher or choir director, to find songs that fit your needs.
Featuring 40+ songs composed by Aline Shader, selected from a catalog of more than 200 of her songs, the Songs Children Sing website is a fount of music education assets.
From multi-part to multi-generational, partner songs to a cappella, you will find songs to sing for everyone. Themes of friendship, hope, the seasons, holidays and travel combined with engaging lyrics and lilting melodies make these songs inviting and accessible.
In celebration of Aline's legacy as a composer and lyricist, a teacher and artist-in-residence, the entire collection is available to download completely free of charge.
Aline Shader's songs have been performed by choirs and in classrooms throughout the United States and internationally. This collection of music is diverse, timeless, and, as Aline's former students will tell you, incredibly fun to sing.
Easily download all the resources for free to your device from the Songs Children Sing website.
No email or registration is required.
These songs are for you!
What Do You Get in a Song Set?
a full-length recording of the song

a full piano score

a recorded piano accompaniment

a lyric sheet

a lead sheet with chords

as well as voicing, suggested uses and performance options

with filters by grade level, song style, holidays and related songs
We encourage you to add these songs to your repertoire and explore creative ways to integrate them into your school curriculum and concert programming.
*Please be sure to credit Aline Shader when you perform or produce videos with her songs.